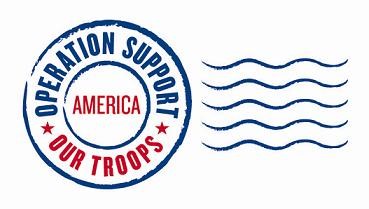 During the month of October, seventh graders are collecting stocking stuffers for service members in harm's way during Christmas. Last year, students brought enough individual stocking stuffers to chapel to fill four boxes. This year, our sewing club members have created more than 50 stockings that need filling.  Please bring the items listed below to school. Stockings will be distributed to each classroom for filling. Seventh graders will bring your offerings and donations to Operation Support Our Troops (OSOT) – America, Inc. on November 1, where they will volunteer their time stuffing more stockings for United States Service Members.
*AA & AAA Batteries
*New CD's and DVD's
*Fruit Snacks / Fruit Rollups (Individual Packs)
Chocolate Candy Bars / Gum
*Trail Mix (Individual Packs)
*Puzzle / Sudoko Books
*Granola Bars / Rice Krispie Bars / Individual Packs of Cookies
*Starlight Mints & Holiday Candy
*Slim Jims / Beef Jerky (Individually Wrapped)
*Licorice / Twizzlers (Individually Wrapped)
*Hand Warmers
*Unbreakable Christmas Ornaments
*I-Tunes Gift Cards
Letters and Cards for the Troops
Thank you for your support!